PARK HYATT NEW YORK  •  SOHO HOUSE WORLDWIDE  •  CHEFS CLUB NYC  •  ROCKWELL GROUP NYC  •  GATO BAR NYC  •  AGERN NYC  •  GREAT NORTHERN FOOD NYC  •  RELATED, 465 WASHINGTON NYC  •  METROGRAPH NYC  •  GOLDEN PHEASANT INN PA  •  DOWNTOWN ASSOCIATION NYC  •  NEUEHOUSE NYC  •  NEW LAB CAFE NYC  •  ORB NYC  •  HARD ROCK STADIUM  MIAMI  •  ROUGE TOMATE NY  •  DARRYL CARTER  •  VICKY CHARLES  •  SYDELL GROUP  •  THEORY  •  BLUE RIBBON  •  THE EVELYN  •  THE ASSEMBLAGE  •  THEORY  •  WAGAMAMA  •  TACOMBI  •  CHARLIE BIRD  •  THE LINE  • THE HOXTON  •  FUELD COLLECTIVE  •  70 VESTRY  •  CECCONI'S  •  LEGACY RECORDS  •  FREEHAND  •  SIMON & THE WHALE  •  MOMOFUKU  •  LEONELLI  •  BENNO  •  RW GUILD  •  FITLER CLUB  •  PIER 17  •  IROQUOIS HOTEL  •  LANTERN HOUSE  •  THE CARLYLE HOTEL  •  MALIBU FARM NY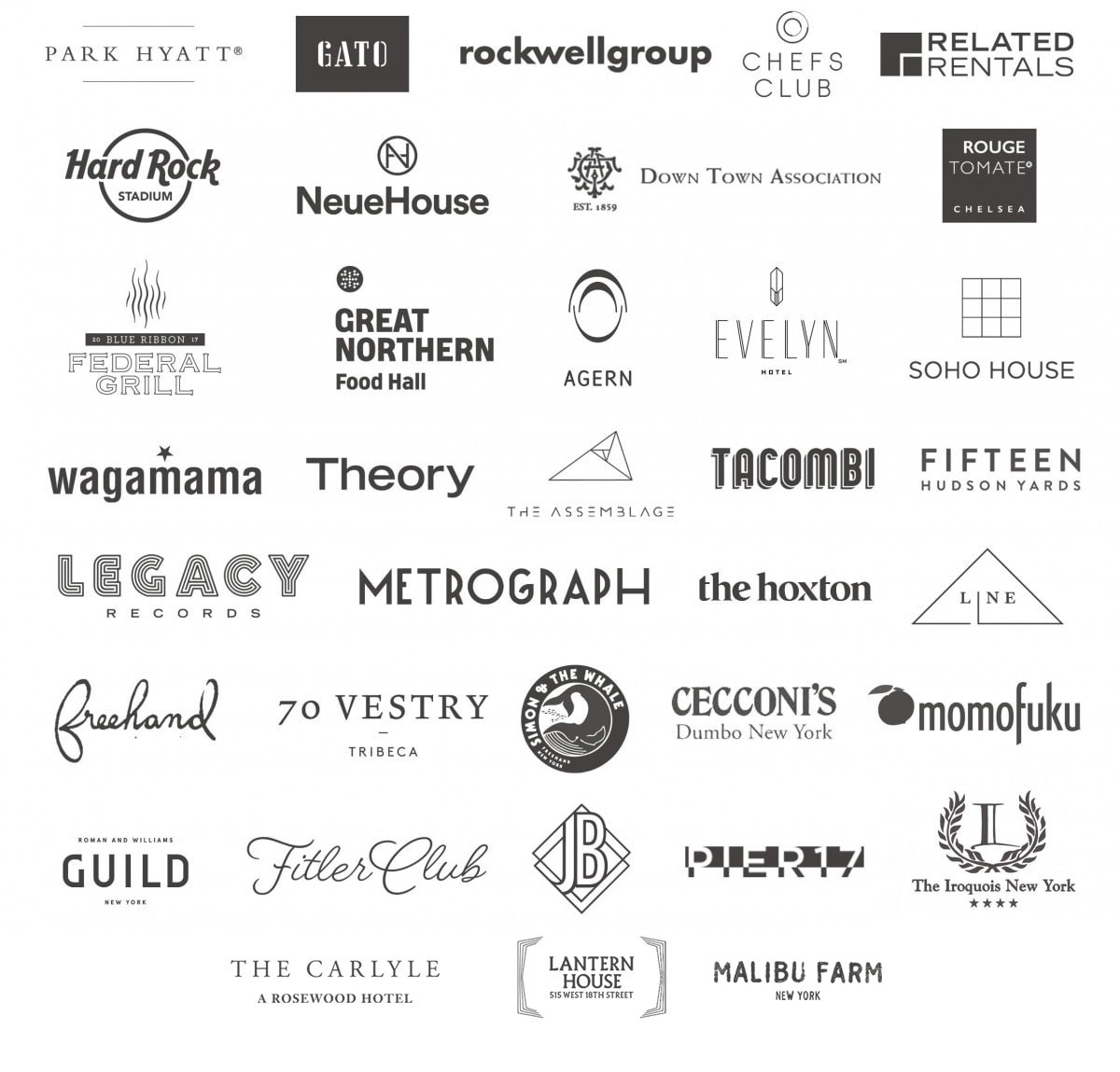 We specialize in detailing
a wide range of high-end
commercial and private projects,
implementing "Old World" craftsmanship
with "New World" aesthetics.
Bradley Sullivan / CEO
Brad has over 20 years of hands on experience in the design/build field. He has collaborated with many renowned architects and designers on the design and implementation of numerous residential, commercial and hospitality millwork and furniture projects. Brad's philanthropic and sustainable ideals have recently led him to the rain forests of Ecuador where he has teamed up with Eco Madera, a community based forestry operation that is working to connect U.S. markets with sustainably harvested Ecuadorian hardwoods.
Molly Hanisch / COO

Chris Brough / CTO
Aaron Brough / Project Manager
Adam Morton / Project Manager
Tom Hill / Project Manager
John Parker / Project Manager

John Castner / Lead Estimator
Jim Shirer / Purchasing Manager
At the Core of Cider Press Woodworks is a diverse and seasoned international team of millwork professionals.  These are the people who hone the work to a high standard of excellence. Using modern equipment and new technology together with established craftsmanship techniques, we have the tools and knowledge to achieve the desired effect every time.